Hello everyone!
Remote greetings to every corner of the world!
We hope you are having an amazing June – as we are. Remote-how team is back in Europe where we are enjoying the sun while having in-person team workshops. Even fully distributed teams should meet from time to time!
We are currently working on our next-big-thing. More info coming soon, so stay tuned.
In the meantime: here's your weekly digest. Enjoy the read!
PS: We'll be launching our community group next week – if you don't want to miss the launch, you can sign up on the waiting list here.
Recruitment for Remote Career Advisory is still open!
Remote Career Advisory recruitment is still open! Our team is ready to help aspiring remote workers kick-off their remote careers. If you are curious about what we are talking about, check out the free preview here!
And if you like it – we've got something extra for you! This week we have three 50% OFF codes for the Remote Starter and Remote Professional programs. If you want to get one, shoot us a message at hello@remote-how.com First come, first served!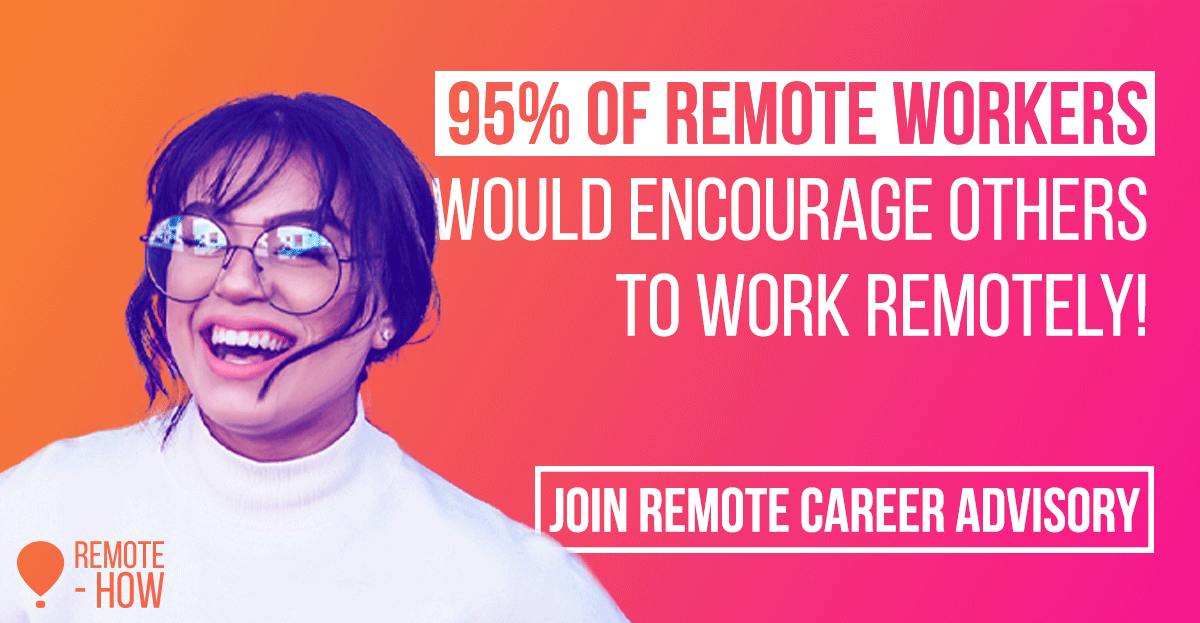 Come and say "hi" in Berlin!
Next week, we're visiting Berlin! Iwo will be delivering two keynotes during the following meetups:
Vonder Talks: Kickstart Your Remote Career
18th June at 7PM,
Vonder Club House, Charlottenbourg, Berlin
Sign up here
HR Community Meetup: Future Trends: Remote Work
20th June at 7PM
Unicorn Weinbergspark, Berlin-Mitte.
Sign up here
Don't be a stranger – come by and say "hi"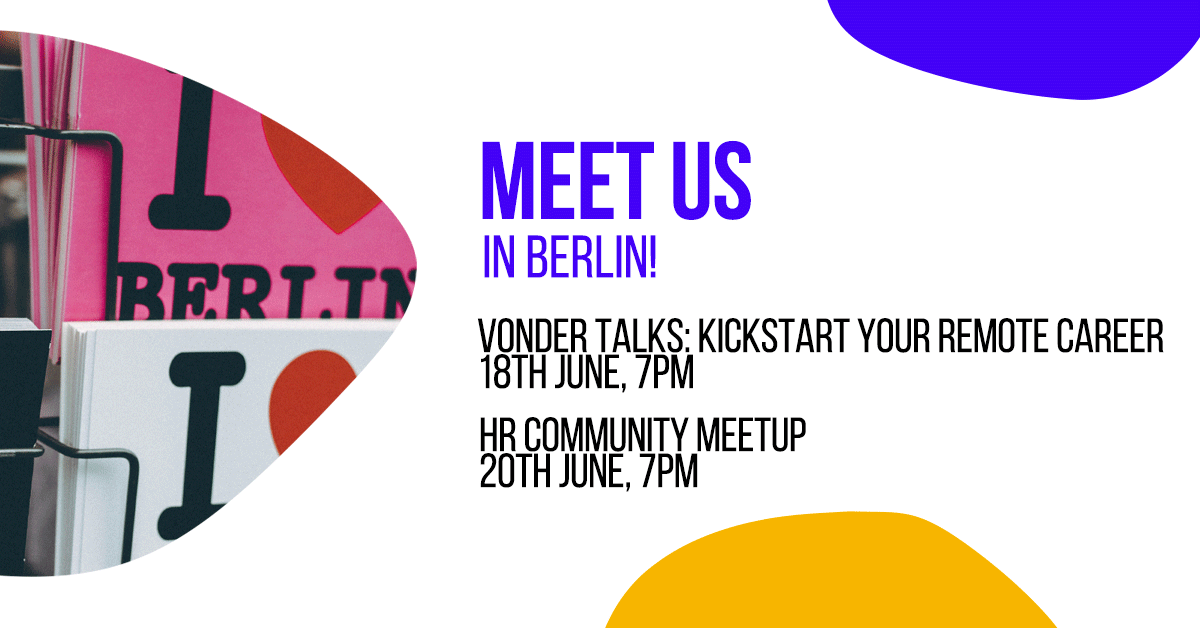 Dont miss the Running Remote Conference 2019
If you're running a remote team or serious about starting one, this is the conference for you. Running Remote Conference 2019 is carefully curated to teach you next-level, actionable strategies and tactics you can utilize the very next day to manage & grow your remote team.
This is the largest event for practical advice from leading CEO's, Founders, and Project Managers who build and manage remote teams. Some of their speakers include Marcie Murray Director of Support Shopify, Amir Salihefendic Founder of Doist, Andrew Warner of Mixergy, Mariano Suarez-Battan CEO of Mural, Marvin Liao from 500 Startups, Ken Weary from HotJar, and more.
Where? Bali, Indonesia
When? 29-30 June 2019
Remote-how is a partner of Running Remote Conference. You can still get your promo ticket with $150 discount and on top of that members of our community can get the additional 20% off with the promo code REMOTEHOW Get your promo ticket!
And now for some fresh remote content. Enjoy the read!
Recently on Remote-how blog
5 Tips To Make Your Remote Workshop a More Interactive Experience
Remote learning is the future, and one of the key things that both employers and employees have to embrace to keep up with the trends! But remote doesn't mean less interactive – see our best tips from the workshops conducted during the Remote Future Summit!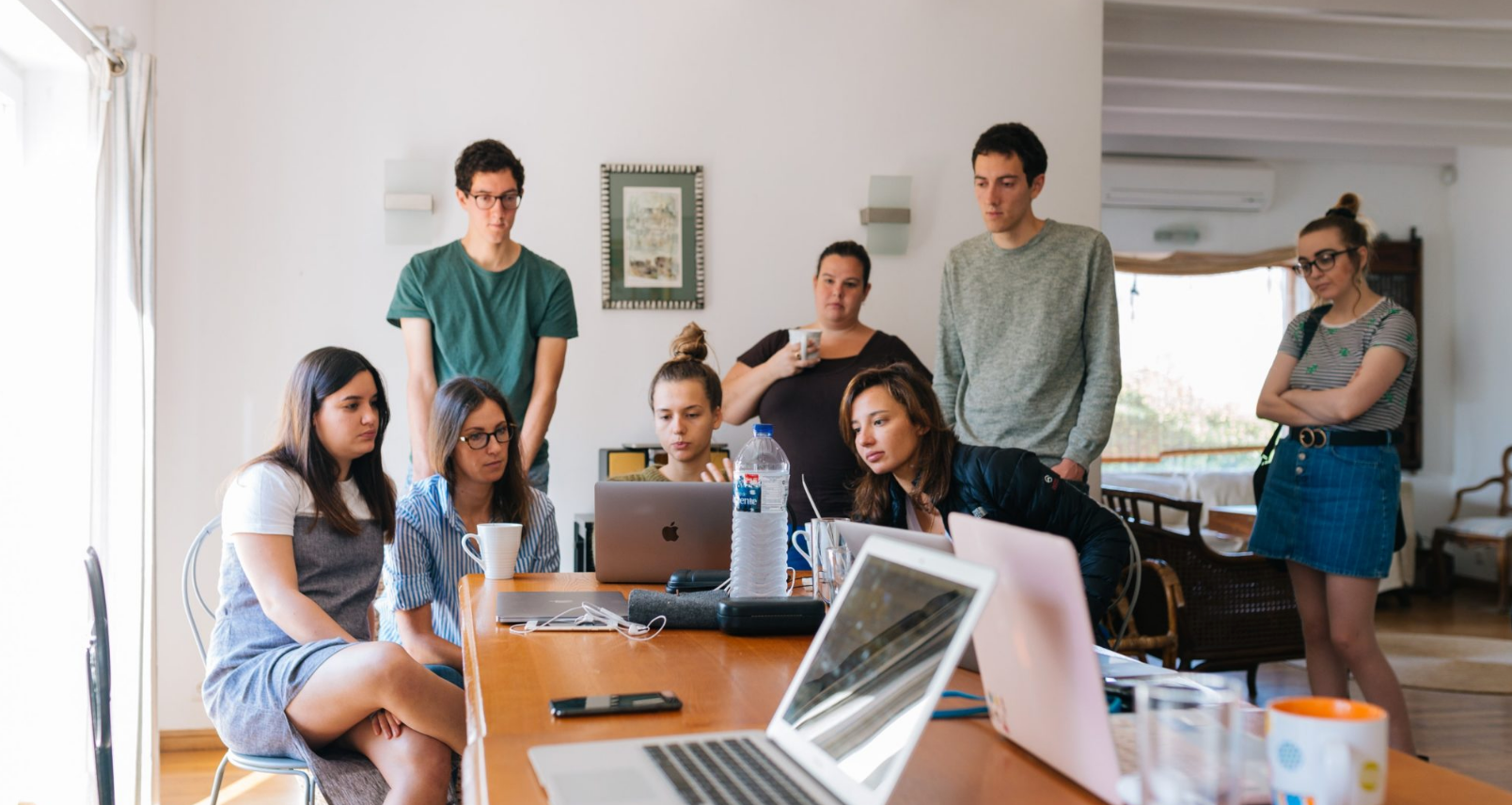 REMOTE tips & tricksHow To Get The Ultimate Home Office, According To 4 CEOs Who Work Remotely
Fast Company spoke to four CEOs from leading remote companies: Jason Fried of Basecamp, Clark Valberg of InVision, Sara Sutton of FlexJobs, and Zack Onisko of Dribbble—about how they designed their personal headquarters for one. Spoiler alert: There are no pajamas involved.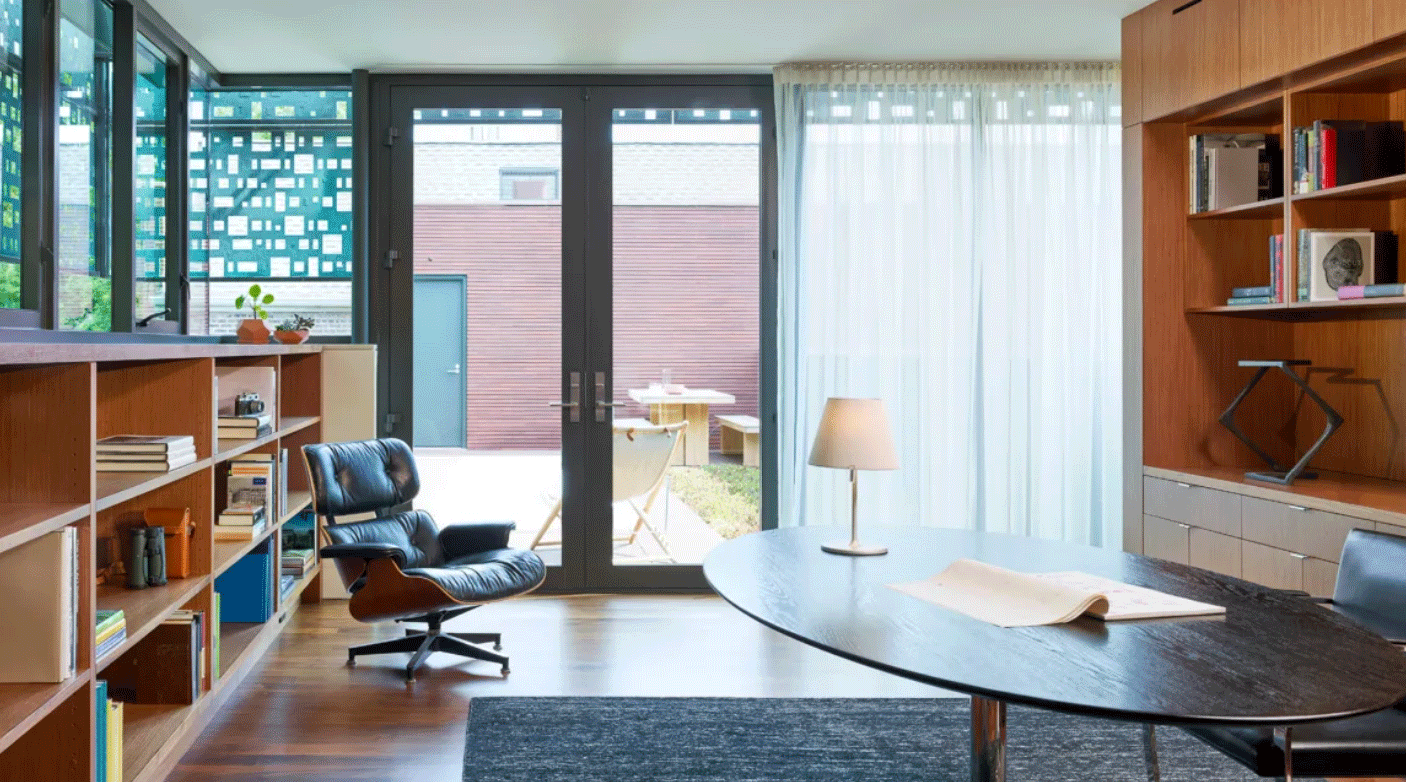 REMOTE management
Why Companies That Ban Remote Work Hurt Only Themselves
The anti-remote work brigade was perhaps made famous by then Yahoo CEO Marissa Mayer's injunction to show up at headquarters or find a new job. Two years later, many employees seem to have missed the memo and continued working from home.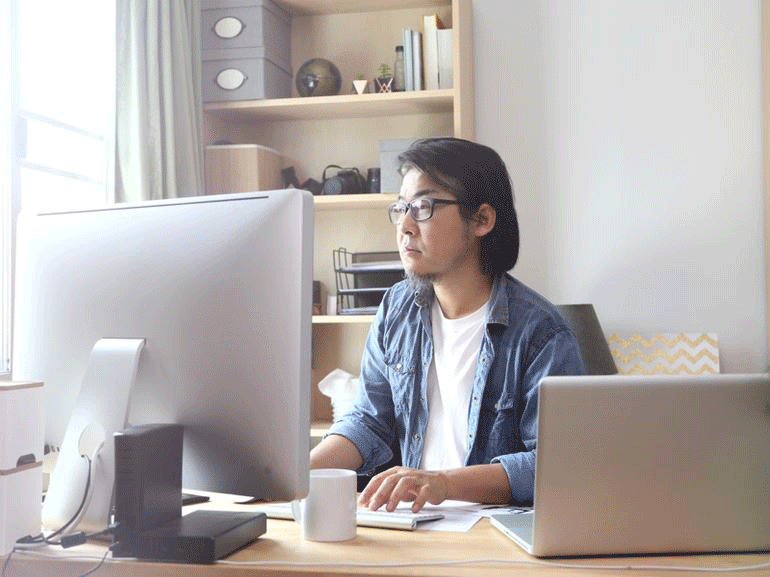 How To Build a Strong Company Culture With a Remote Team
Here are some insights from businesses that have made a success of remote working, along with business psychologists, experts and authors, to find the best ways to make remote teams work effectively – and happily.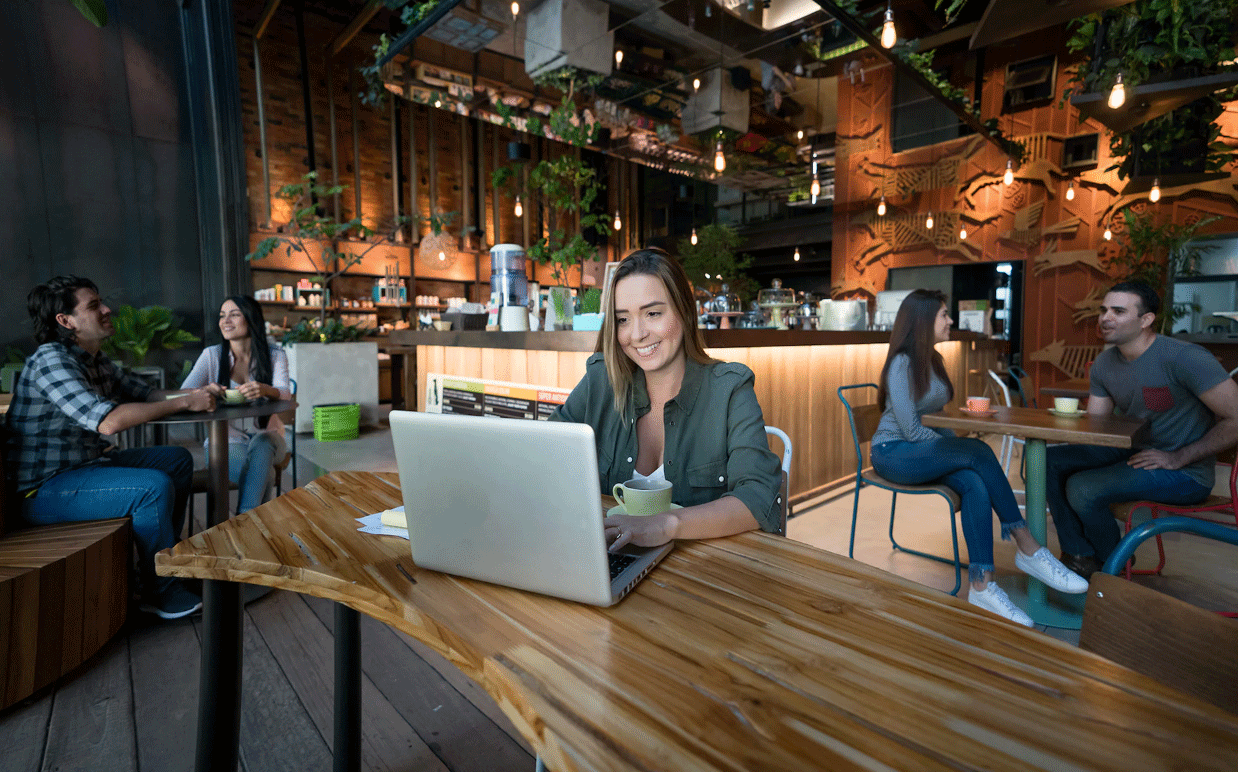 REMOTE future
More U.S. Companies to Allow Remote Working
Forty-three percent of U.S. businesses said they expect to allow more employees to work remotely in the next year, according to a global workplace study from Condeco Software. More than half (54%) of U.S. companies said they offer remote working to increase employee retention.