Hello everybody!
This week we are coming to you with something 100% amazing!
We will send 4 members of our community for a month-long workation to Outpost Asia, anawesome space for remote workers and entrepreneurs in Bali, Indonesia (more info below).
Sounds amazing? Well, it is! You can join the giveaway here.
And, like always, enjoy the content!
Win a month-long workation in Bali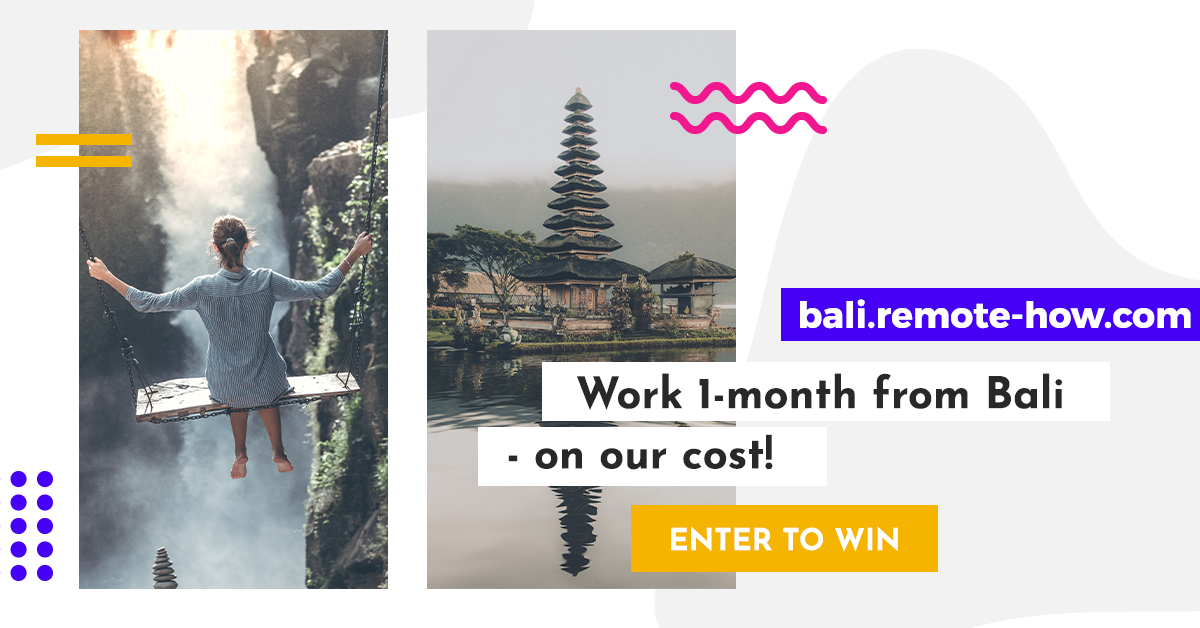 Yes, this is real. Remote-how will send 4 people to the remote work capital of the world, beautiful Bali in Indonesia. How to win? Just sign up for free on the platform and increase your odds of winning by spreading the word. As simple as that! JOIN THE GIVEAWAY
What is at stake?
Flights both ways from any place in the world
One month accommodation in Outpost Asia – an amazing co-living space in Ubud (quality tested by the Remote-how team)
One month of access to the coworking space in Outpost
On-site support from the Remote-how team!
How sweet is that?
And here's your weekly selection of the best remote content from the Web:
Recently on Remote-how blog
How To Be A Successful Remote Worker: Productivity Habits [VIDEO]
Joshua Zerkel is Head of Global Community at Asana, where he's responsible for growing and engaging the Asana community around the world. This 25-min-long video lecture is full of insider's knowledge from the creators of one of the most popular project management tool in the world. Enjoy!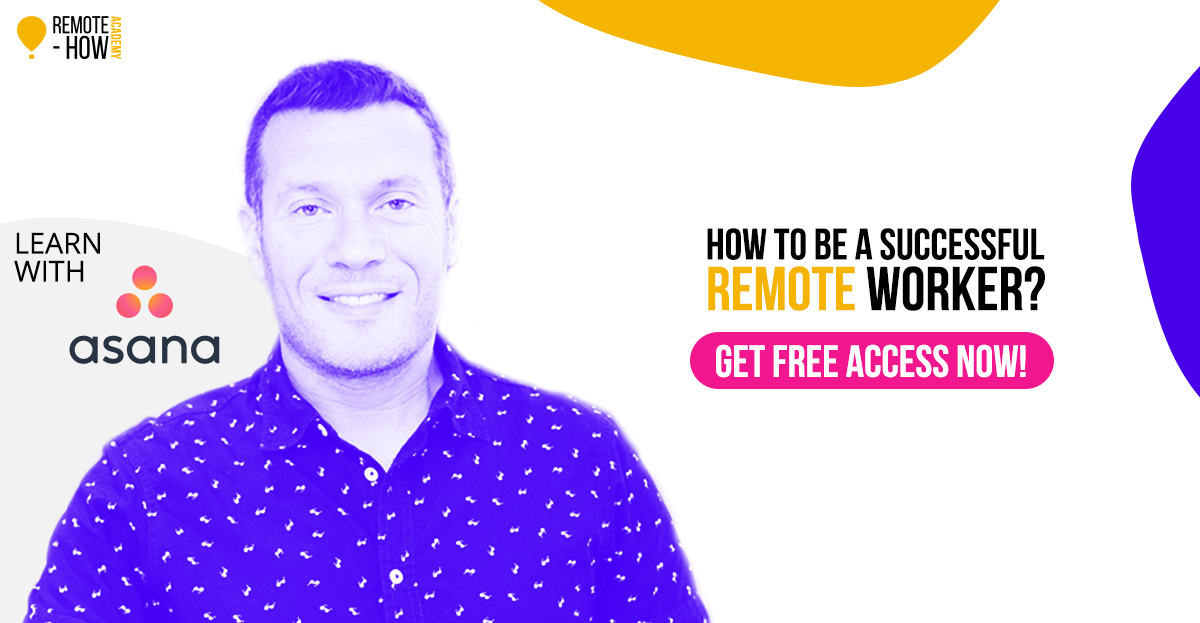 REMOTE teams
3 Ways to Help Improve Your Remote Team's Collaboration
Last week we had the pleasure of sharing some of our remote expertise with the American Express team. Read their latest blog post where Iwo talks about the importance of building strong cultures within distributed companies and the best strategies of doing that. Shout-out to Rodika Tollefson for the feature!
REMOTE companies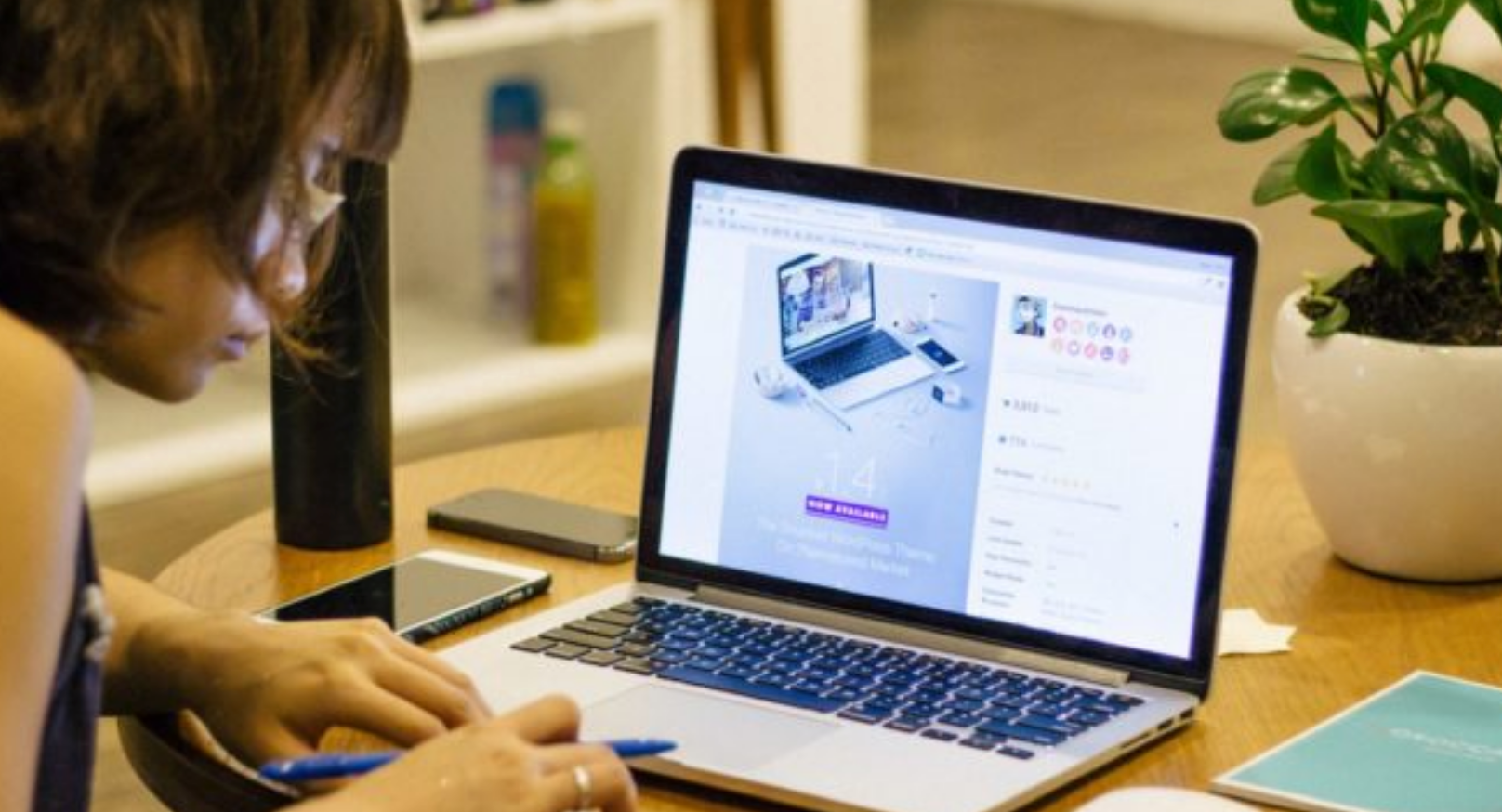 Distributed Teams Are Helping Startups Scale Faster
More startups are using a distributed workforce model earlier in their lifecycle. Read this great analysis from Alexandre Lazarow from Cathay Innovation, a global venture capital firm based in San Francisco on how startups can leverage the remote work and gain a competitive advantage.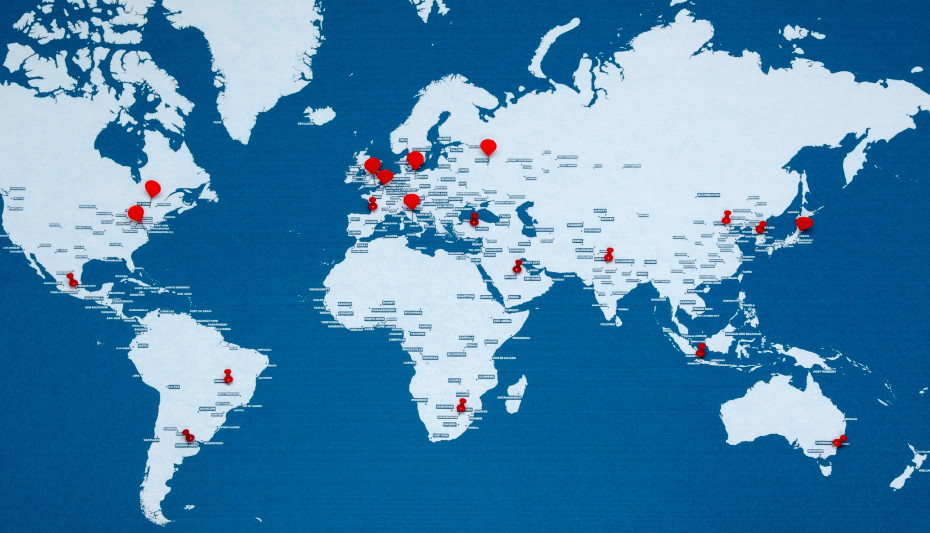 Automattic: The Firm With 900 Staff And No Office [BBC]
A story from BBC about Automattic, a web development company where every single one of the 930 staff work remotely from over 70 countries.
Now that's how you remote!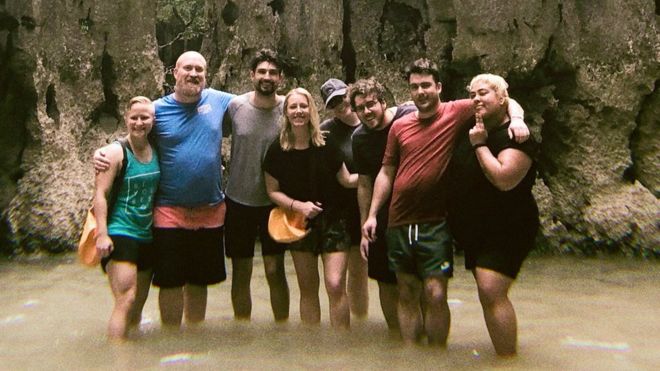 REMOTE shout-outs
Do you know Letsworkremotely? It is one of the largest remote/digital nomad communities on the Web with over 100,000 members and growing daily. From novice nomads to veterans, this engaged community is a great place to find remote jobs, resources, and people to connect. You can join their Facebook group here.