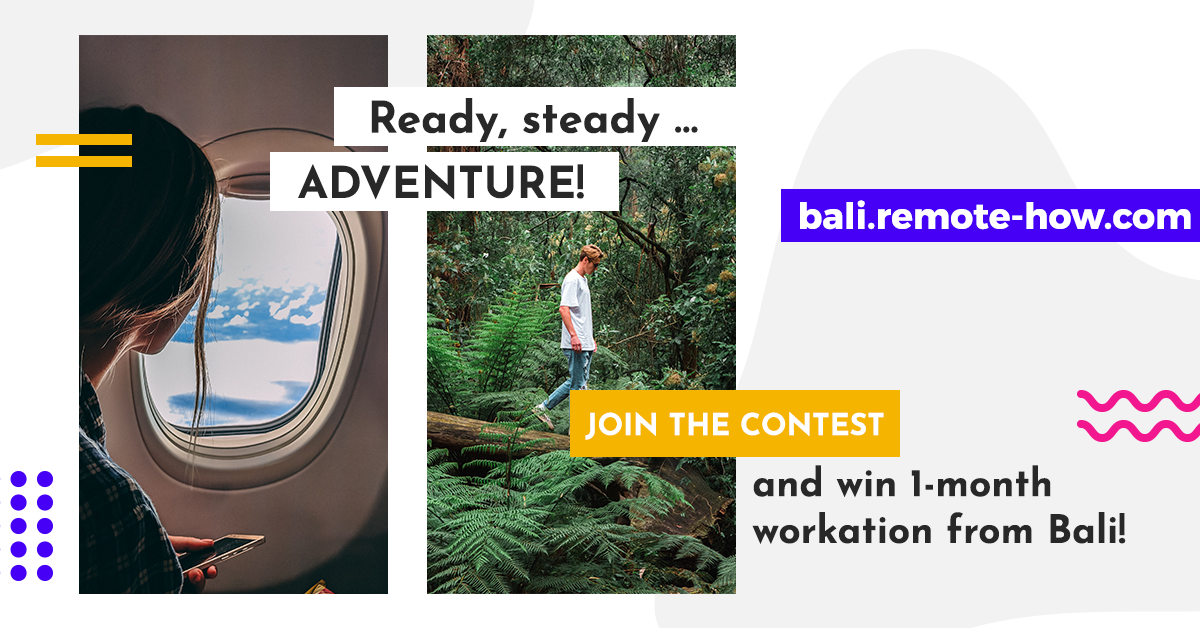 Hello, dear remoters!
How is your week going?
Our Bali giveaway is full steam ahead, and we are already getting massive amounts of positive feedback from you. We are so glad you like it!
If you haven't sign up yet, we encourage you to do so (if you need more convincing, read the detailed info below). JOIN THE GIVEAWAY
And, as always, enjoy this week's content!
PS. We are looking for an intern to support us in our communication activities. If you think you'd make a good fit for our team, shoot us a message at hello@remote-how.com
Work from Bali for a month – it's on us!
This is not to be missed. Remote-how will send four people to Indonesia for a month-long workation. We want you to taste the pure magic of remote work in the remote work capital of the World – Bali!
Who is it for?
full-time remote workers (the only thing you need to do is to pack your backpack!)
remote job seekers (if you don't have a remote job we will help you get in front of the remote employers)
office workers (not sure if your employer will let you go? We got this! Let us talk to your bosses and convince them to give you the approval!)
What's included?
flights both ways from any place in the World
month-long accommodation and access to the co-working space in Outpost
on-site support from the Remote-how team
How to increase your chances?
You can fix your odds of winning! Simply sign up via contest form, get your unique referral link and share it with your friends and co-workers. Every share increases your chance of winning the prize! JOIN NOW!
And if you are not sure whether Bali is the right place for remote work – we are here to tell you that it is! Remote-how team battle-tested this amazing island many times and we-just-love-it!
Just take a look at how working can actually be…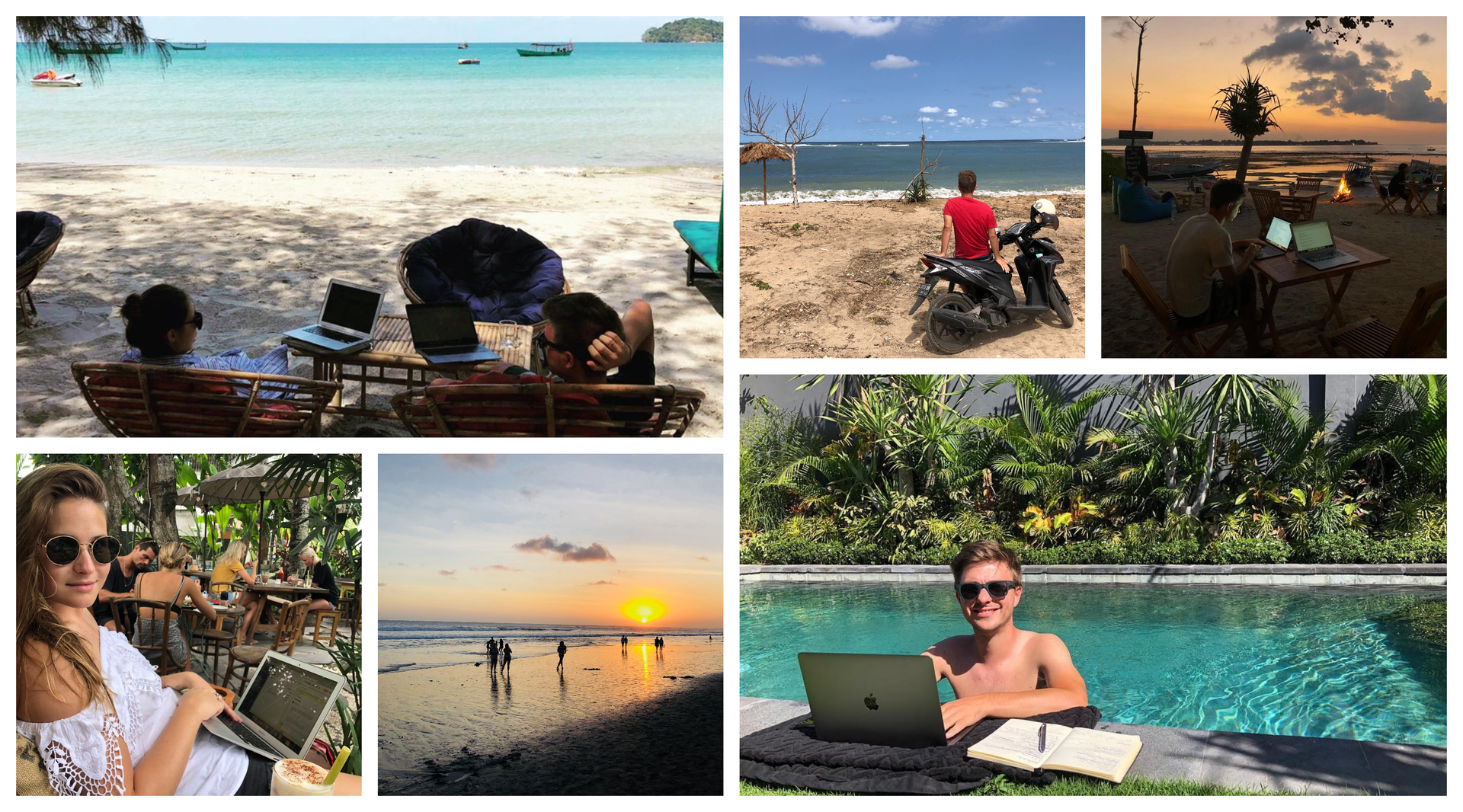 All signed up? So it is time for your weekly selection of the best remote content from the Web! Enjoy!
Recently on Remote-how blog
6 Reasons Not To Work From Bali! [may not be entirely serious…]
Working remotely from Bali can be overwhelming… The weather sets standards that are hard to meet in Europe, people tend to be too nice, and there is simply too much stuff to do there, which can lead to frustration and exhaustion.
Do you think you are really up for it?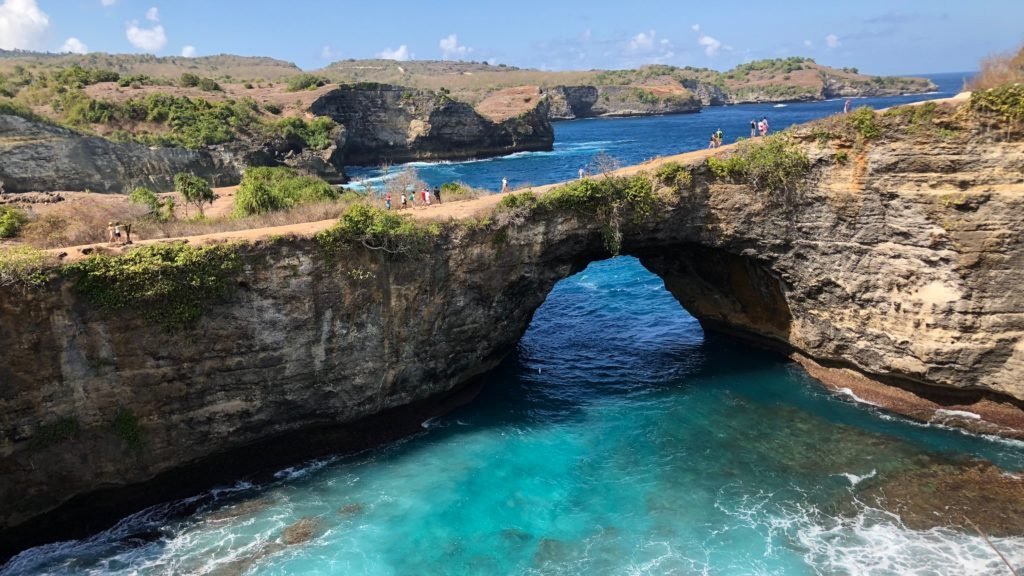 REMOTE future
Iwo talks with Jan Kartusek, founder of In Sales Academy, about how Remote-how is carrying on the remote revolution and how the future of remote will look like for employees and companies.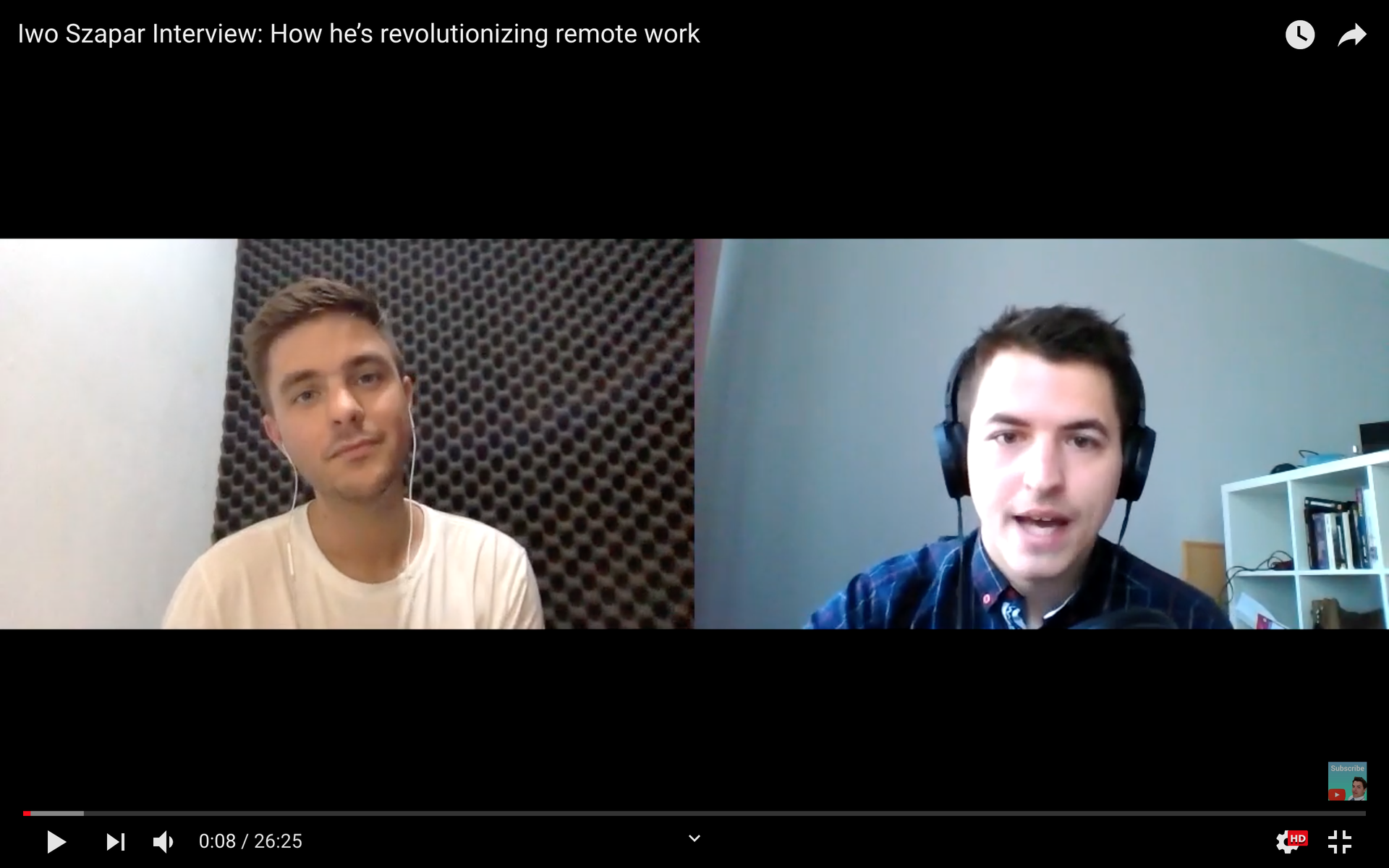 REMOTE events
12 Tips From The Running Remote 2019 Conference In Bali
Did you enjoy Running Remote this year? We know we did! In case you didn't make it to the conference, here's a roundup of top tips & key findings from this year's edition!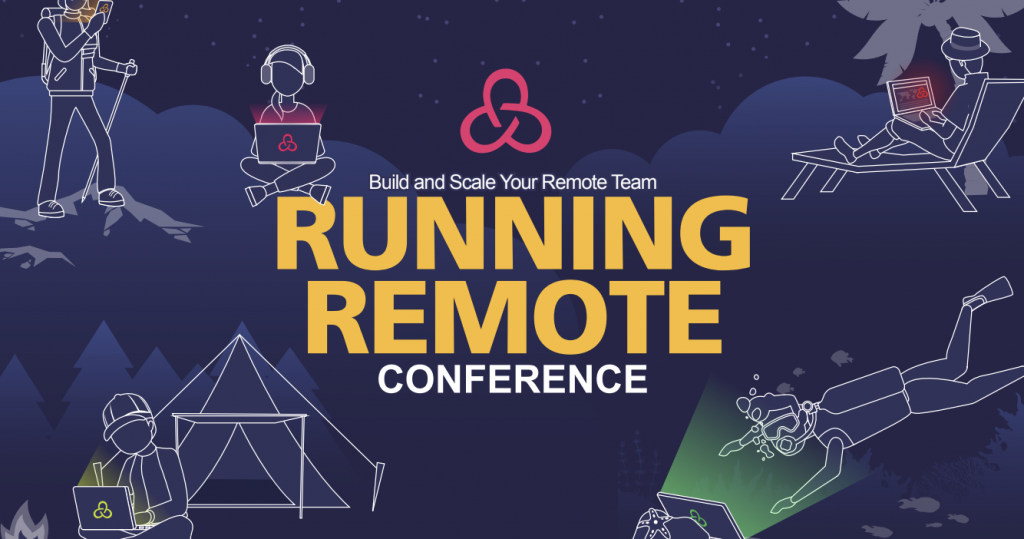 REMOTE careers
9 Jobs You Can Do Entirely On Your Phone
Smartphones have redefined what it means to work from home. In fact, it's entirely possible to make money with your smartphone as your only resource. Here are 9 jobs you can do using your smartphone and little (or nothing) else.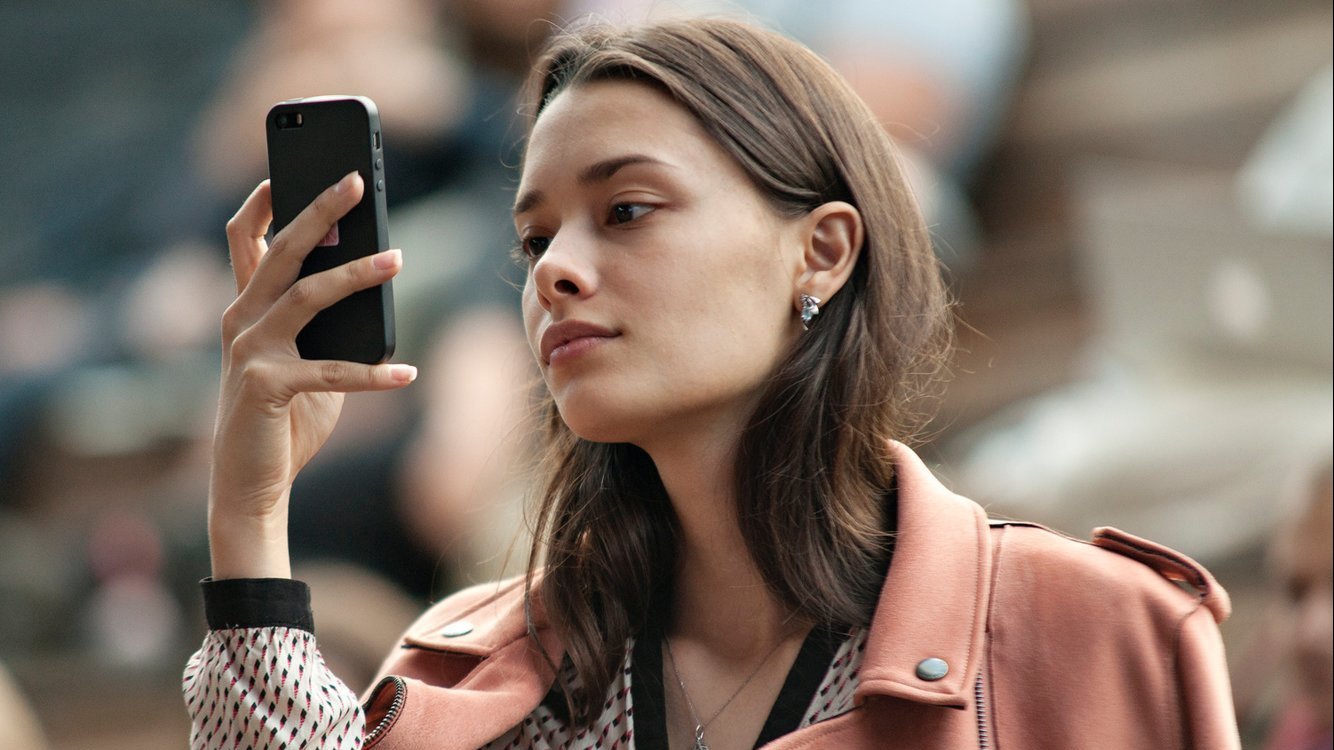 6 Questions You Need to Ask Telecommuting Candidates
Hiring a great virtual worker is a little different than recruiting an in-office superstar. While many of the requirements for success will be the same, a virtual worker needs to be more self-directed and independent. Here are just a few essential questions you should ask telecommuting candidates.