Hello, remote workers!
We hope all is amazing on your side of the world!
It has been another great week for Remote-how team We are getting ready for our fundraising roadshow, so we will have plenty of opportunities to meet with you and grab a cup of coffee in the upcoming weeks!
First stop – Germany! We will be in Berlin between the 25th and 27th of September, speaking at the Project A Knowledge Conference 2019. Are you planning to be there? Let us know!
Until then – have a pleasant read
JOIN OUR MASTERCLASS FOR REMOTE MANAGERS!
Are you managing remote teams? Then you should definitely consider joining our Certified in Distributed Management program! We brought together top remote experts from companies like Doist, Buffer or InVision to help remote managers lead highly effective teams despite the distance.
It's not another online course. It's an actual class when you meet your teachers and collaborate with other participants from all over the world – remotely!
Not sure if this is for you? Take a sneak-peek into the Program and see for yourself!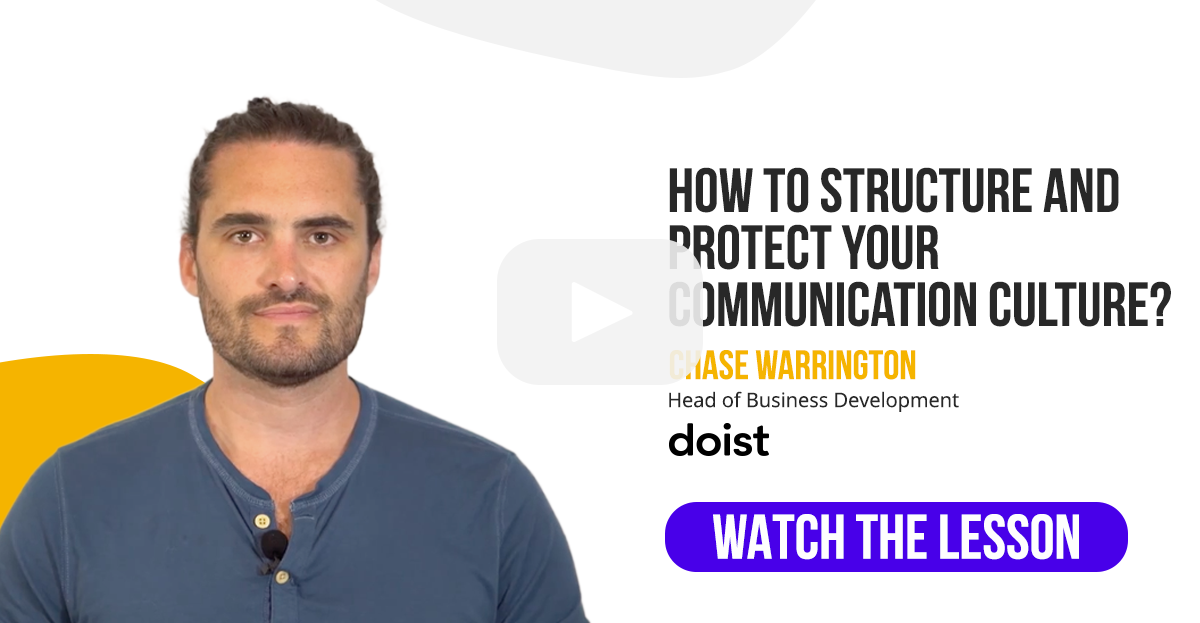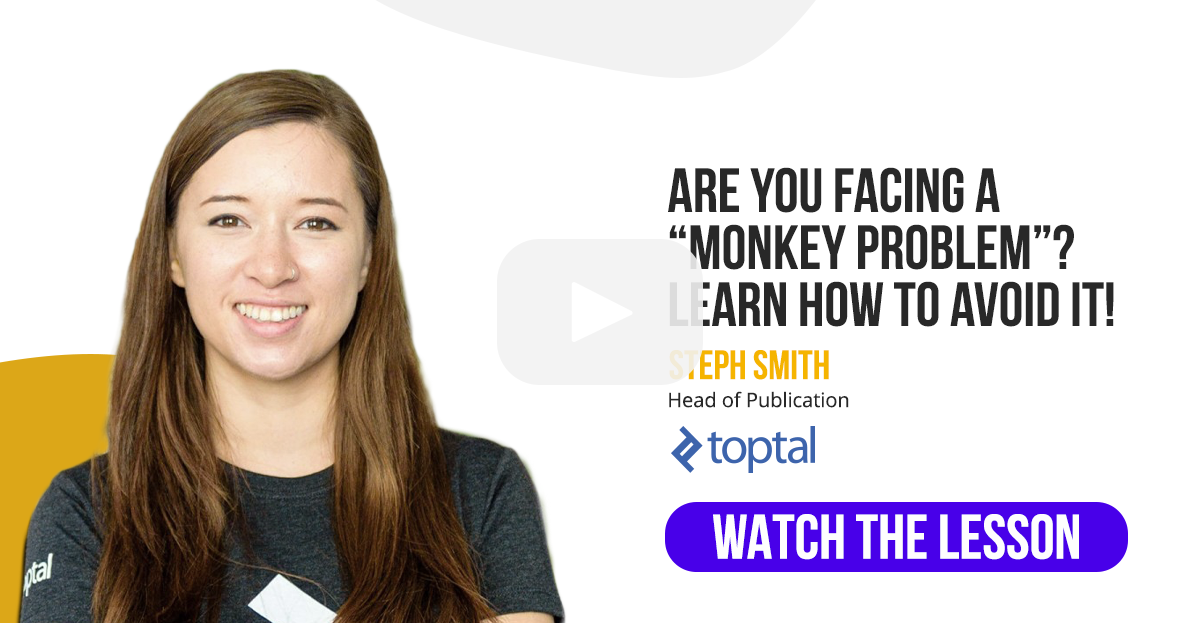 The Certified in Distributed Management program has been designed to fit around your schedule. 90% of the course content and assignments are available for you at any time throughout the week. The only exceptions are bi-weekly live sessions and Q&As, where you will be meeting with your fellow learners. Check The Full Program!
The next class starts on the 9th of October, and we still have some spots left!
Join Our Open Webinar On Remote Job Hunting!
Want to know how to look for a remote job effectively? Then this webinar is for you!
We will take a close look at the best practices from top global remote companies and recruiters. We will focus on actionable tips & hacks, which will help you find and land your dream remote job.

There also will be a live Q&A session, so if you have some questions or problems regarding the remote job hunt process – get them ready!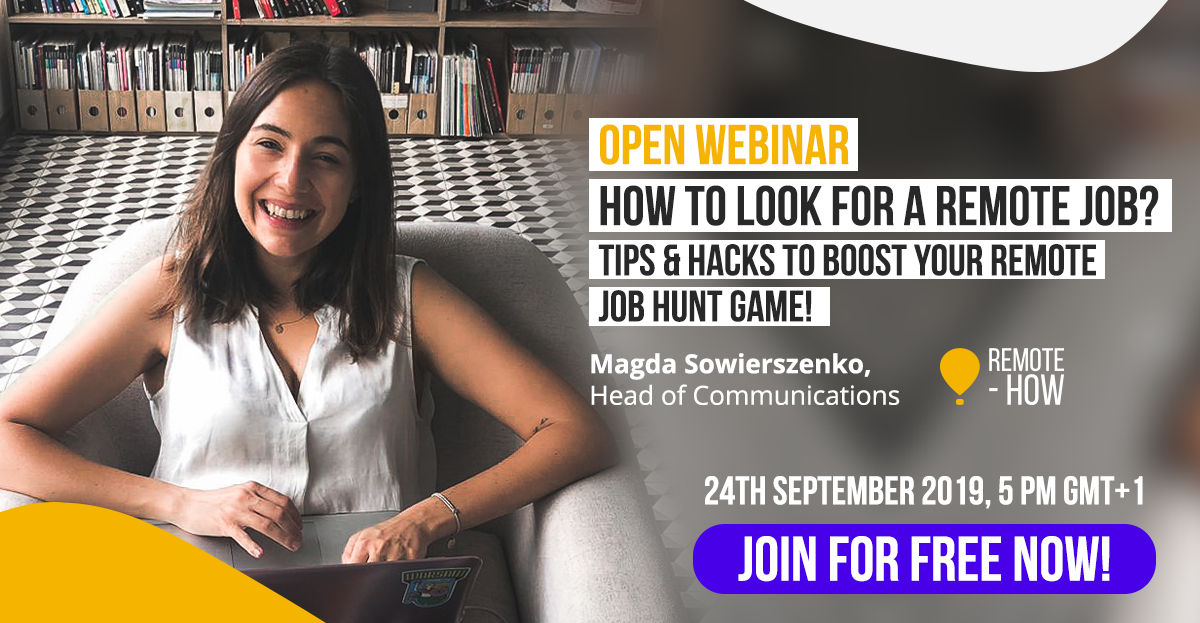 Looking forward to seeing you online on Tuesday! Join Now!
And now — your weekly dose of fresh, remote news
Recently on Remote-how blog
Your Guide To The Remote Work Salaries In 2019
Probably the most appealing aspect of remote work is that it allows the remote worker to chase the jobs and pay all around the world. But before marking out all the pay hotspots for remote work, there are a few factors to consider when it comes to remote work pay. What are they? Learn from our new blogpost!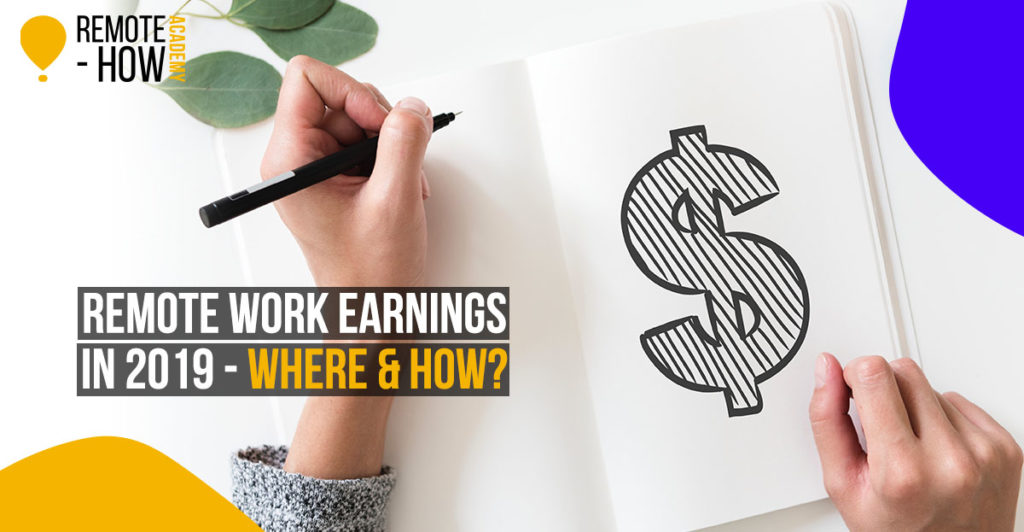 REMOTE insights
State Of Remote Work 2019 [REPORT FROM OWL LABS]
This is, without a doubt, the hottest remote work-related content that was published this week – a super insightful report on the state of remote work from our friends at OwlLabs. There's a massive amount of great findings in here, so make sure to read it all!
We will just share the two most important findings: according to the report, nearly a quarter of remote workers earn over $100,000 a year (compared to 7% of office workers) and 34% of office employees say they are willing to take a 5% pay cut to start working remotely
You can find the full report here. Kudos to the OwlLab team for putting it together!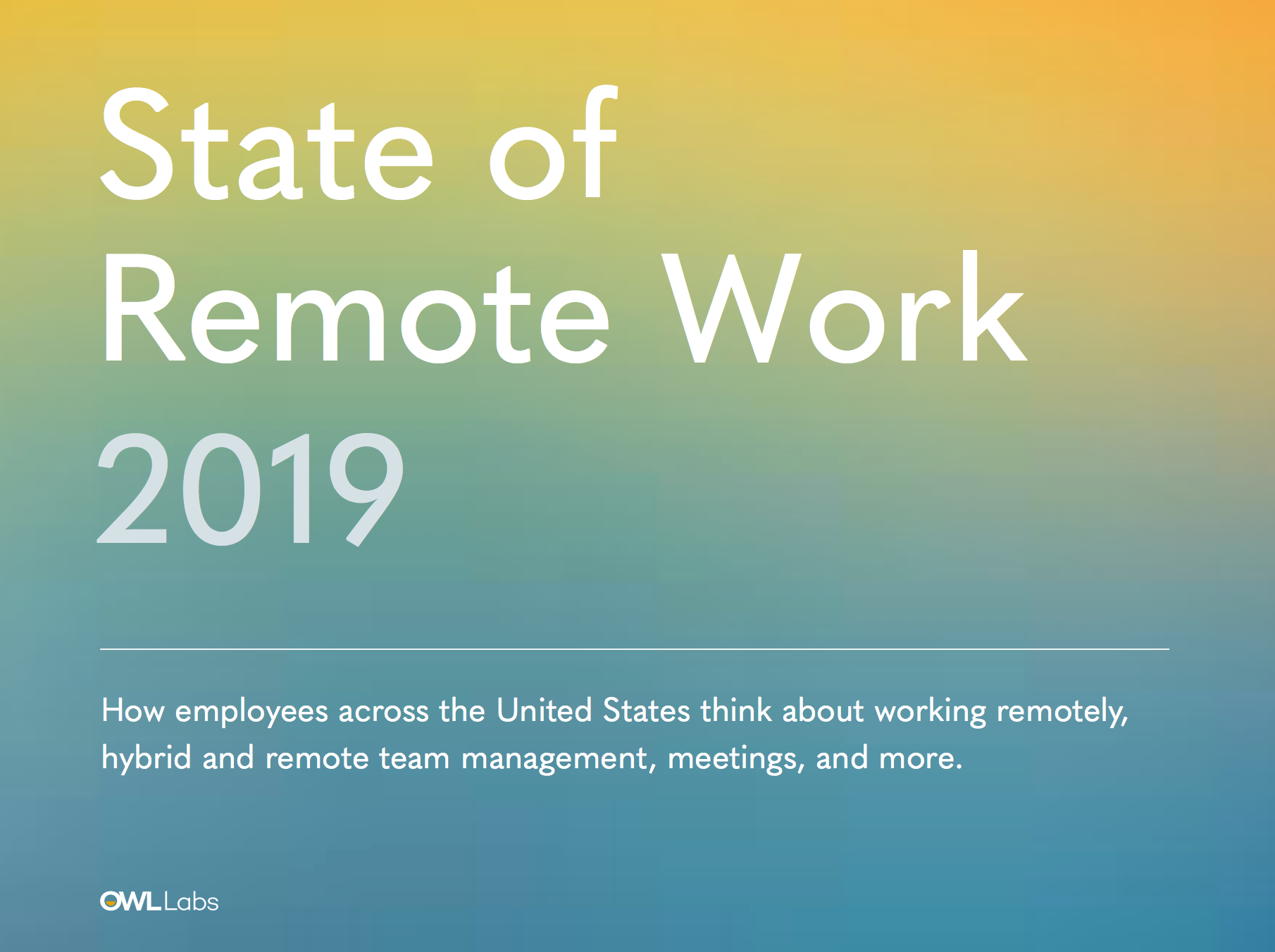 REMOTE management
How TaxJar Creates A Remote Culture by Prioritizing Employee Experience [PODCAST]
Check out the interview with Mark Faggiano, the founder and CEO of TaxJar in which he talks about his passion for remote work, why he personally handled new team members' onboarding in the company, and how having an Employee Experience Team is vital for TaxJar.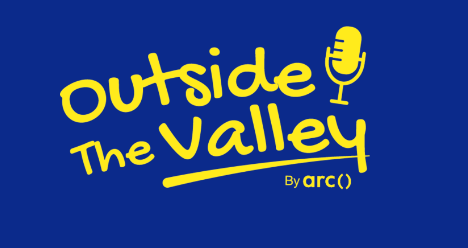 REMOTE lifestyle
More People Are Working Remotely, And It's Transforming Office Design
As remote workers, there are usually significant disparities between how we imagine our days going, and how they actually end up. However, with some practice and diligence, there are little tweaks anyone can make to their routines to turn their remote work expectations into a consistent daily reality.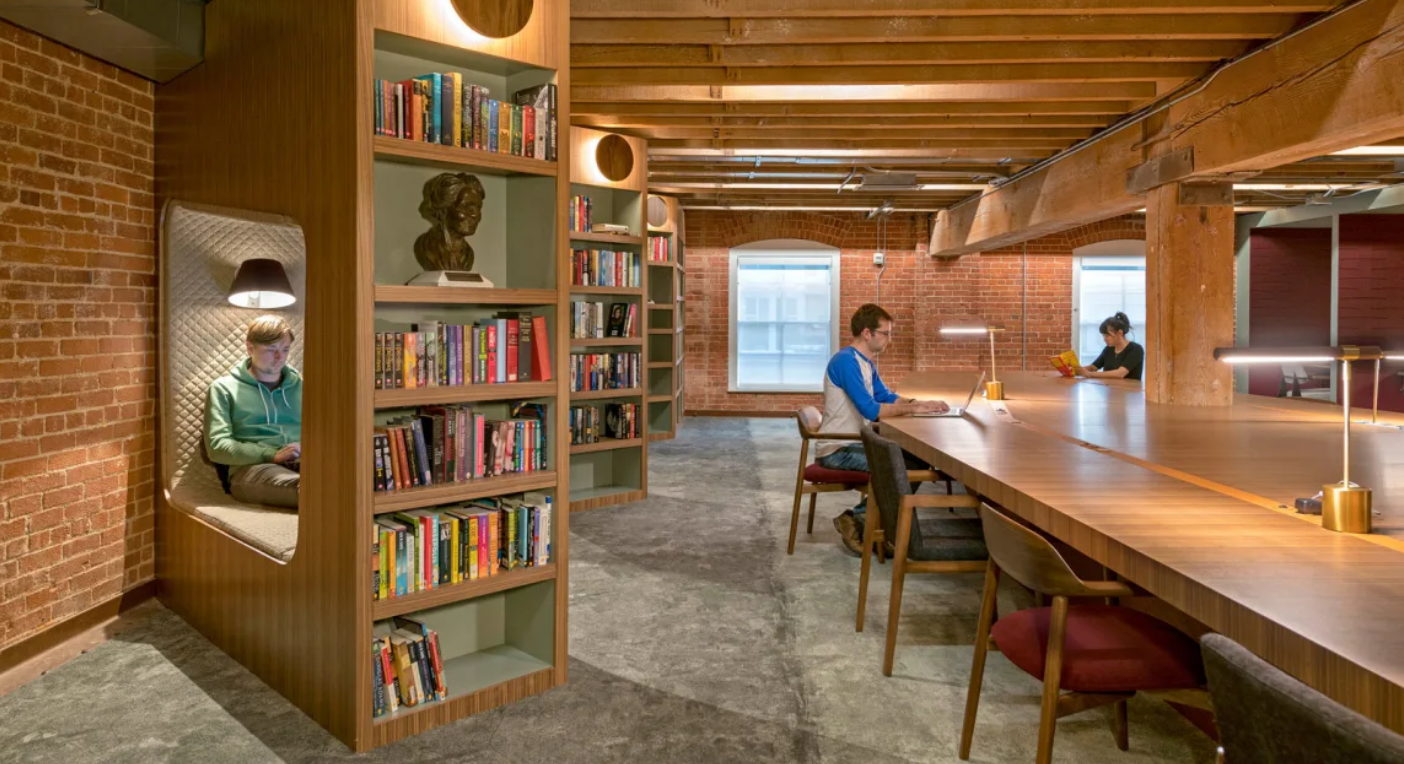 REMOTE future
How 5G Will Reinvent "Working From Home"
Working from home is about to be disrupted, by the coming of 5G and its ability to enable VR anywhere through what's known as XR, the combination of extended, augmented, virtual, and mixed reality technologies. 5G communications networks, with their exponentially faster connection speeds, capacity, and communication response times (known as latency), will make possible an astonishing range of innovative new products and services.