Hi there!
Millennials are the generation that makes up more than a third of the global workforce. They are defined as the generation born between 81' and 96'. While there's plenty of ink spilled on how to manage Millennials, what about the impact Millennials are having as managers themselves?

69% of millennial managers allow members of their team to work remotely. Moreover, they believe that in the next 3 years, 2 out of 5 full-time employees will be working remotely.

Millennials are taking over our traditional and virtual offices and they will push remote work into the mainstream making managing a virtual team a crucial skill in the near future.

As Millennials ourselves, we know that and that pushed us to start the first worldwide program for managers of distributed teams: Certified in Distributed Management. Together with experts from companies like inVision, MURAL, Skillshare, Buffer and others we have already trained over 120 Managers from all around the world.

If you want to join the next group of Certified in Distributed Management Program, head to our website for more information. Psst … hurry up cause soon we are closing Early Birds tickets! Learn more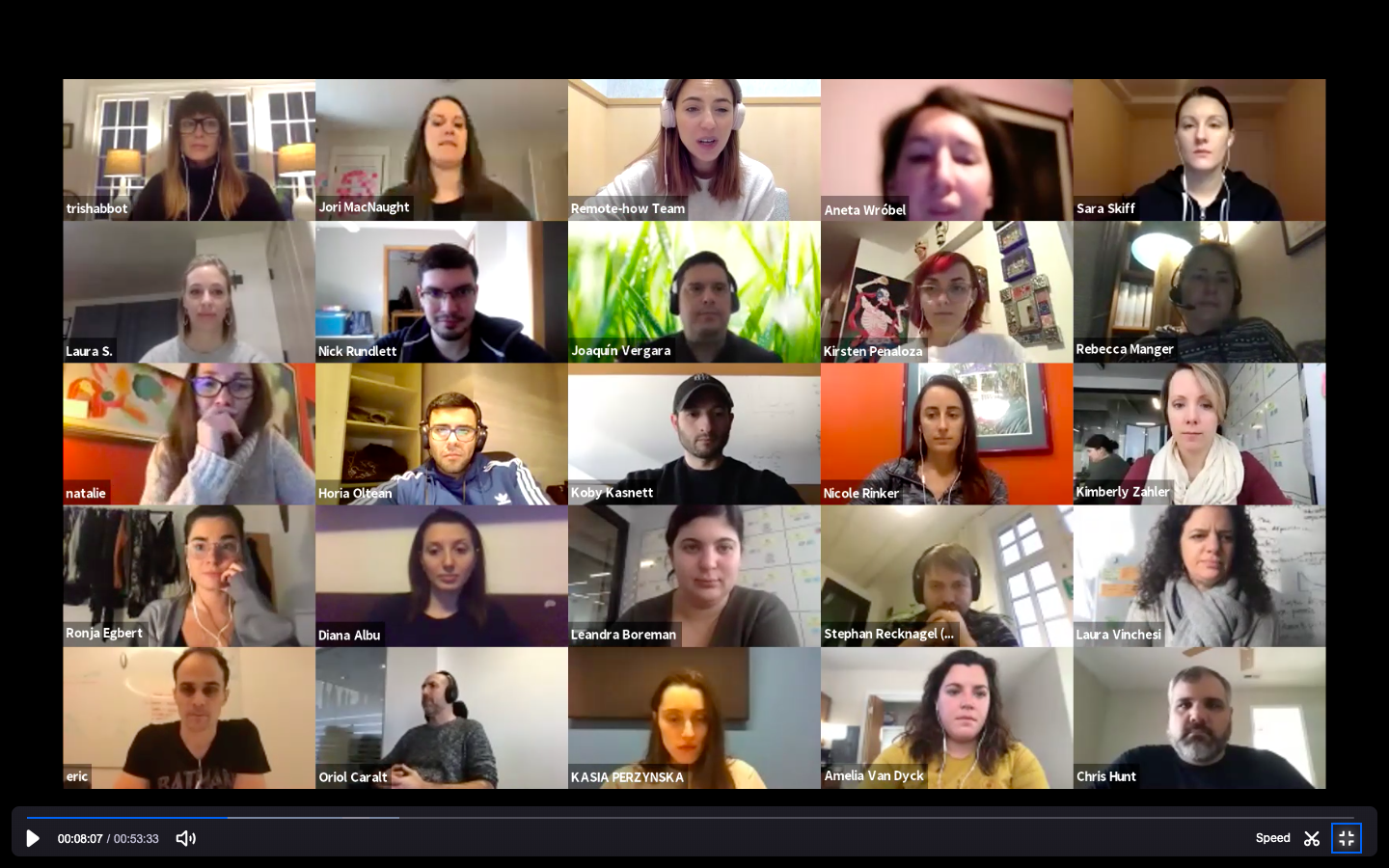 Kickoff call with our first class of 2020!
Let's do a quick checkup.
Which generation are you?
(just click the right answer!)
🔘 Baby Boomers

🔘 Generation X

🔘 Millennials

🔘 Generation Z
Enjoy your weekly dose of fresh remote articles!
Recently on Remote-how blog
How to Build a Great Team Despite the Distance
Finding and hiring a solid remote team isn't easy. There are a lot of uncertainties. Can a manager be sure an employee is working? Are staff motivated? How do you communicate effectively? We've asked Maygen Jacques, Marketing Manager at Code Enigma to share her perspective at managing remote teams.
REMOTE trends
Collaboration Technology and the Work Space
Take a moment to consider the trends that changed the way we live and work in 2019, from embracing flexible working policies to using AI in new and inventive ways within the workplace. Throughout 2020, we are likely to see these trends continue to evolve as well as some new trends emerging as a result.
REMOTE teams
If Remote Work Isn't Working at Your Company, Don't Blame Employees — Look to Managers Instead
Leaders hesitant about remote work either don't offer work from home as an option or introduce tracking systems that put the onus on the employee to prove they're working. However, putting the focus on employees is the wrong approach. Wondering why?
REMOTE investments
This is a gold source containing 204 remote work statistics! FYI team has scoured the Internet for every statistic about remote work you could ever need and put it all in one place. Save it, share it, use it!